Objective: Students will analyze a persuasive flyer/poster gathering notes for a business letter that will be written tomorrow.
Start Up for:
February 24th, 2014

YOu will have 10 minutes to complete this start up


Example:
#1: This section is the heading which includes the sender's address.

Hover your mouse over the BUSINESS letter below. PLease label each section of the business letter with #'s 1-8, starting with the first red dot at the top of the BUSINESS letter.

For your START UP, please tell me what each dot represents.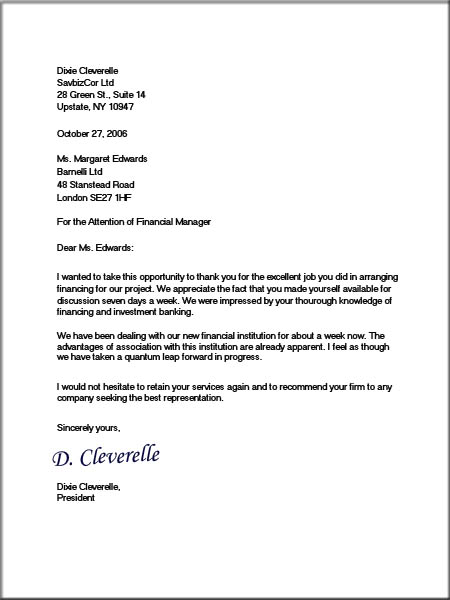 ---
What belongs in each paragraph of a business letter?
| | | |
| --- | --- | --- |
| #1: IN this PARAGRAPH, tell the recipient why you are writing, stating what you are requesting in clear and concise language. | #2: in this paragraph, include INFORMATION RELEVANT to your goal, such as relevant facts about your background or questions you have for the recipient. | #3: Here you thank the recipient in advance for whatever actions he or she may take in regard to your request in the first paragraph. |
---
Work Time
PLease click here for your assignment




Make a copy.




Title this document with your first name Business Letter EX: Jacqueline's Business Letter.


Immediately set the sharing to ANYONE WITH A LINK CAN VIEW.


Failure to follow directions may result in a zero.
1. Analyze the prompt and choose your topic.
2. Analyze the poster/flyer and answer the questions in the document.
---
objective: students will write a business letter using the appropriate tone and format in order to inform my audience about the strengths and weaknesses of their persuasive poster/flyer.
Start up For:
February 25th, 2014

In your own words, please explain what belongs in each paragraph of a BUSINESS letter.








PLease open the document from yesterday where you analyzed a poster/flyer.

You are now going to use the information from the chart to write a business letter. You can type the business letter right underneath your chart from yesterday.
For all teachers, use the GV address to the right.

Susan Fox (Forensic Science)

Linda Parry (AP Environmental Science)

Angela Waskiewicz (Child Development)

Annette Brown (Character Counts)
Some helpful hints



Don't forget to check your capitalization and use spell check.

Read your letter aloud to yourself. Listen for errors or issues.

Are you using courtesy language like "please" and "thank you"?

Are you using "you" to be positive? Are you AVOIDING using "you" when you are critical and negative?